Key Stage 1 Results 2017
In 2017, Year 2 teachers made judgements based on how each child has performed in the classroom over the last two years, using the end of Key Stage tests as one piece of evidence to make these judgements. Year 2 were also externally moderated by Sandwell, where these judgements were secured. Our outcomes below are based on considered judgements of our children's performance at the end of Key Stage 1: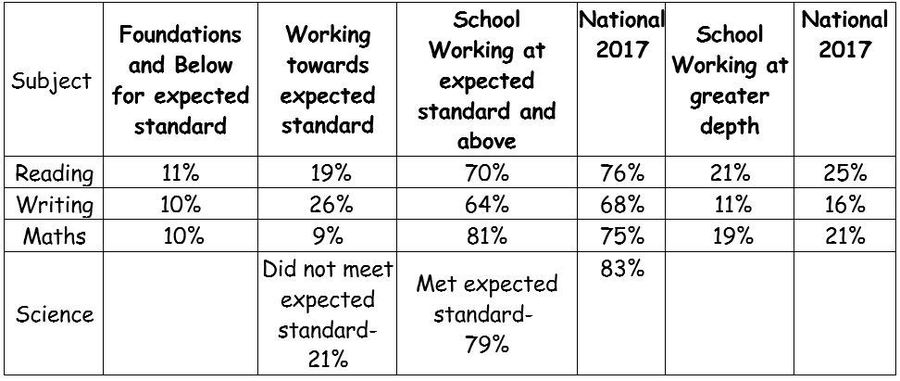 Key Stage 2 Results 2017
Our outcomes below are based on the Key Stage 2 Test results for Reading, Maths, Grammar Punctuation and Spelling that took place in May 2017. The writing results are judgements made by the Year 6 Teachers.

Progress Measures
-1.79 in Reading, +0.26 in Writing, -1.71 in Maths.